1st Stop Security Products Ltd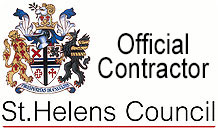 1st Stop Security Products Ltd has a mission to provide an unrivalled, full service capability in the manufacture, installation, repair, and maintenance of all types of commercial and industrial doors. A total service approach has arisen from our experience in meeting customer requirements at every stage. Based in St Helens, Merseyside, 1st Stop Security Products Ltd offers guidance, advice and product aftercare in support of a product range that is competitive on many more levels than price alone.
Service And Maintenance
We operate a nationwide repair and maintenance service with a network of strategically sited locations. Each location carries a comprehensive stock of spare parts so that we are able to provide a rapid response to all emergency calls. This service, coupled with our Planned Maintenance Programme will help ensure your organisation is kept operational and that your Health and Safety obligations are met.
---
Health And Safety
We take our responsibilities to Health and Safety very seriously. Comprehensive and detailed risk assessments and method statements are provided for each of our installations and we hold Public and Products Liability Insurance up to £10,000,000.
Should you have a requirement that is not featured on our website, please do not hesitate to contact us to discuss further.